What Does A Career Change Look Like in 2021?
What will the world of work look like post-Pandemic? Now may be the best time to pivot to your dream job. While you have the time and energy, embarking on a change could be very rewarding. This month, I am republishing an article I wrote about career transitions.
How to Translate Your Technical Resume for a Non-Technical Audience
Technology is one of the fastest growing and most profitable fields in the world right now, making the job market for web development, system administration, and software engineering increasingly competitive. It's a common frustration for job seekers; they're told to write a technical resume that will get noticed, but there's very little room for personality in a formal business document like a resume. Many lean on flash and eye grabbing visuals to try to get an edge, but I've found that the best solution is the simplest one: instead of trying to make your technical resume visually distinguishable, make it easy to read and understand. Read more. **|IFNOHIVE_PAGE|*Read More *|END:I*IFNOT:ARCHIVE_PAGE|NOT:ARCHIVE_PAGE| Read More *
How Do I Make My Technical Resume Stand Out?
When I take on a new client, the most common mistake that I see them making is only using their technical resume to explain themselves to other technical professionals. Technical resumes are often full of jargon and complexity, listing systems and languages and equipment without any supporting context or sense of scale.
But there's something important you need to keep in mind when applying for any job; before your resume is seen by anybody who will understand what you do, it has to go through a lot of people who won't. This includes HR staff with only a passing familiarity with your profession, and Administrative Assistants and upper management who might be completely lost in your subject matter.
Those in charge of screening resumes for a new hire are inundated with technical language, and they rarely have time to research what it all means. To them, it's just buzzword soup. They must rely on context clues to separate out the qualified candidates.
How Do I Explain My Technical Experience in a Job Hunt?
Translating your technical experience for laymen often requires a bit of outside perspective. Technical professionals tend to rely on terminology and shorthand to keep from describing what they do for hours. They also tend to spend all day with other people who already have an intimate understanding of their field. As a result, they end up speaking a completely different language, and carrying that with them into the job hunt.
How do you translate a technical resume for a non-technical audience? The answer is to give your layman reader the tools to understand your career by providing context and scale. Before a company needs to know your story, they need to know your value, and that's the part the layman is largely responsible for: putting a dollar figure next to your name. It's our job to make it as easy as possible for them to do that.
Any time you talk about yourself, be it in a resume, a LinkedIn profile, a pitch, or an interview, you want to keep two things in mind: actions and results. For example, say you "developed the UI for a streamlined customer purchasing portal utilizing C+ and SAP, which increased annual sales by 40% and client retention by 60%". No matter how complex the contents of the statement might be, anybody can work with that framing and come away with a useful sense of what you do, because you told them about the result.
Framing your work in terms of the business results will allow you to translate your technical experience into accessible terms without compromising on the complexity and nuance of your work. Plus, it helps the reader feel safer in making decisions about you early on. They don't have to guess how important it was that you led a server migration based on the number of devices, they can just reference the bottom-line yield for each project and put together a rough picture of your overall contribution to the organization.
This can be done even for technical supporting roles that don't have an obvious dollar amount attached to them. You can talk about how many users you supported and what problems you solved for them. You can provide details on how you kept a network or website running, and how that stability helped the organization operate. You can give context for how your work helped improve security. A career services professional or career consultant can further help you tease these details out and show you how to frame them to best effect.
If you are job searching within a highly technical field, I invite you to have a conversation. Contact me today to talk about your technical resume.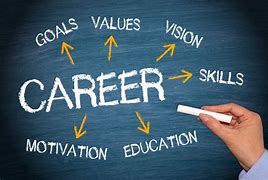 More Information on Accomplishment Stories for your Toolkit.
Facebook icon Instagram icon Twitter icon